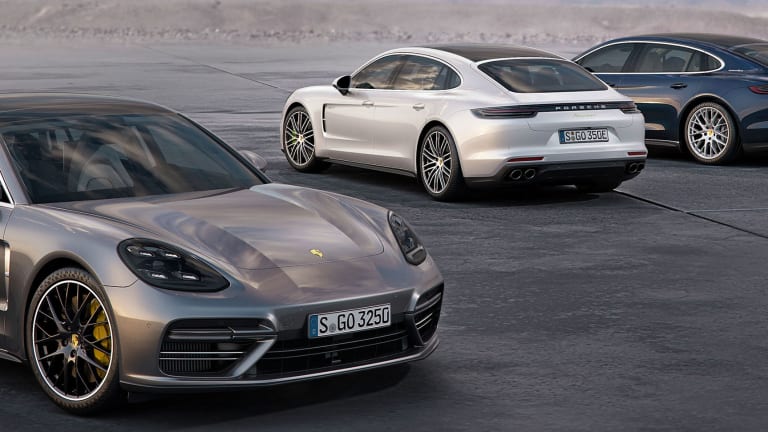 Porsche expands its next-gen Panamera lineup with a V6 and long wheelbase model
The four-door coupe gets a new entry level model.
Those of you lusting after the next-gen Panamera have a couple of new options to consider. Porsche is announcing two new models: an entry-level 3.0L V6 turbo and a high-end long wheelbase model. The new entry-level model will utilize a brand-new V6 that is up 20 hp for a total of 330 hp and will find itself in both the standard Panamera and the Panamera 4 Executive. 
Along with the debut of the new V6, the long wheelbase Panamera is designed as a chauffer-specific model and will be 150mm longer. The Executive model will be available in all-wheel-drive and breaks down into a V6 model, an E-Hybrid with 462 hp, and a top-of-the-line turbo model with 550 hp. 
Of course, the Executive models will be chock full of luxurious amenities that include a panoramic roof, front and rear adaptive rear suspension, an electronically controlled damper system, soft close doors, and rear-axle steering.