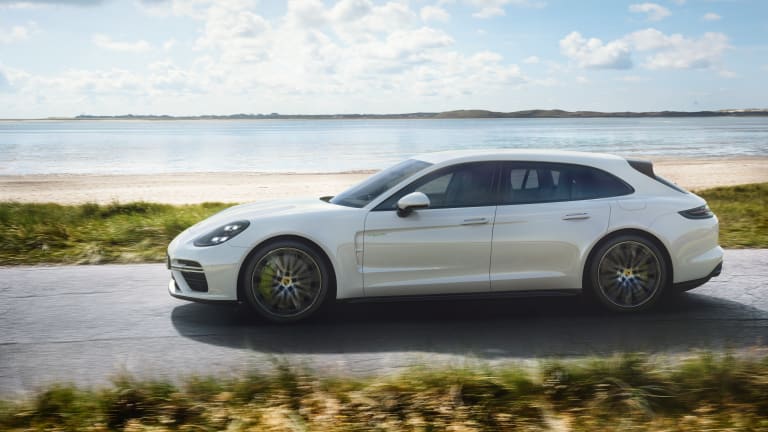 Porsche shows off its hybrid muscle with a 680-hp Panamera Sport Turismo
The new flagship pairs the car's 4.0L V8 with a hybrid motor.
The Porsche Panamera Turbo S E-Hybrid Sport Turismo might be one of the longest product names in the industry, but if you're going to own one, these are definitely the words you want to see on your pink slip. The new flagship will produce 680-hp and 626 lb-ft of torque from a 4.0L V8 and will be capable of getting from 0-60 in 3.2 seconds and can reach a top speed of 192 mph. 
If that wasn't impressive enough, the practical and sporty wagon can travel 30 miles on electric power alone and requires 3 hours of charing on a 240-volt, 40 amp connection. You can also activate the charger and keep track of its status via your smartphone or Apple Watch with the Porsche Connect App. 
Since this is the flagship we're talking about, you'll have an endless list of options and features to go through including the Porsche Advanced Cockpit, assistance systems, optional rear-axle steering, an automatic roof spoiler, Ceramic Composite Brakes, and various seating setups that include five seat and four seat arrangements with two electrically-powered individual seats in the rear.
The new Porsche Panamera Turbo S E-Hybrid Sport Turismo will hit dealers in Spring 2018.
$188,400, porsche.com