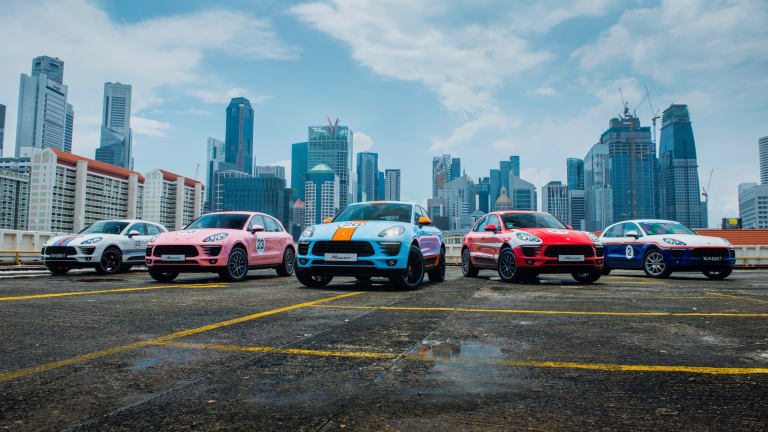 Porsche is recalling its most famous motorsport liveries with a special series of Macans
The Macans will feature liveries from Martini, Rothmans, and more.
Porsche is bringing some of the most iconic racing liveries to the streets of Singapore with a special collection of Macans that celebrate brand's storied history in motorsport. The liveries are a nod to the legendary 917 and 956 race cars that were adorned with the colorful graphics in the '70s and '80s. The collection will feature Macans with Martini Racing livery, Gulf Oil blue and orange, and even the "Pink Pig" gets some love, complete with the same butcher-style cut graphics that adorned the 917. 
Each of these Macans are one-off designs and are not currently available for sale and be sure to view the gallery below to see all the designs and the race cars that inspired them.