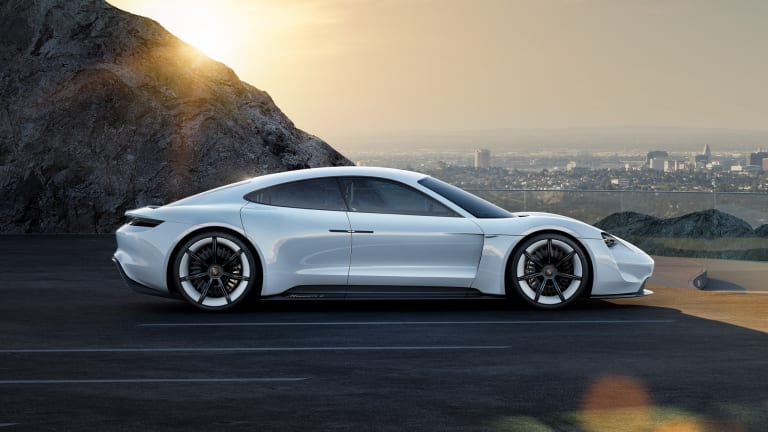 Porsche offers up a closer look at their much-anticipated Mission E
Tesla who?
We don't know what Tesla has planned for the next few years, but if everything comes to fruition from Porsche's Mission E project, then they're going to have a lot of work to do. In case you've forgotten, Porsche's Mission E concept is a preview of an all-electric production car that the company hopes to have on the road by 2020. 
The performance marque plans to take Tesla head on with a 600-hp, 800-volt electric drive system that is capable of a 0-62 time of 3.5 seconds and a driving range of 300+ miles without a single drop of gasoline. As you'll also see in the video, the four-seater interior impresses with holographic and virtual displays, eye tracking, and gesture controls.