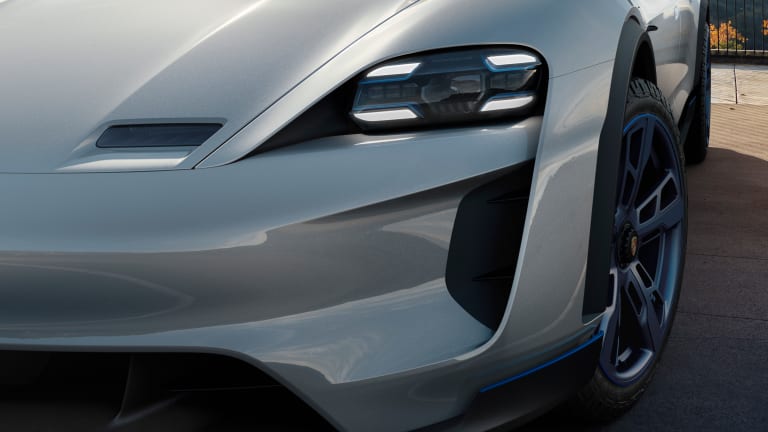 Porsche introduces a wagon version of its Mission E concept
The 600-hp electric super wagon features over 300 miles of range.
Porsche is expanding on the idea of its Mission E concept with a new wagon model that's designed for an active lifestyle. The Mission E Cross Turismo is a four-door, four-seater wagon that combines the styling of the original Mission E concept and a Panamera Gran Turismo. The combo results in an off-road, all-electric super wagon that boasts 600-hp and all-wheel-drive with Porsche Torque Vectoring. 
That electric-powered engine will accelerate from 0-60 in less than 3.5 seconds and 124 mph happens in just under twelve seconds. The concept is built around their 800-volt architecture, a system that is powered by a lithium-ion battery that can deliver over 300 miles of range. That 800-volt technology can also get the battery charged up to 250 miles in just 15 minutes.
Porsche Mission E is an ongoing concept study and an official production car has yet to be announced.