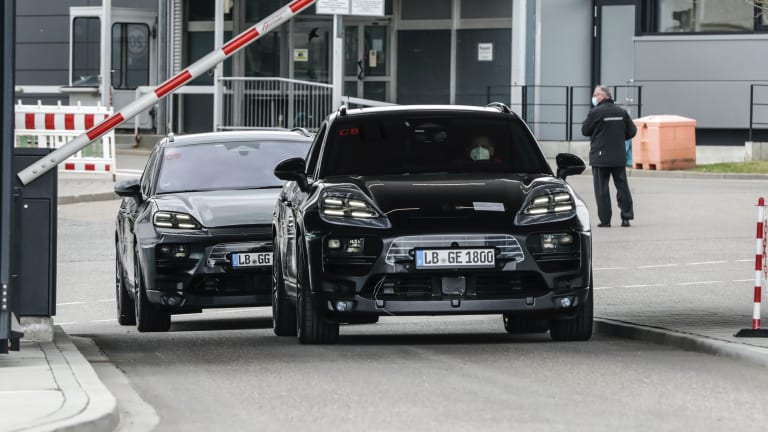 Porsche previews the all-electric Macan
The next-generation Macan will launch in 2023.
Porsche has put the next-generation Macan into real-world testing, getting the company's best-selling vehicle ready for its launch in 2023. Designed to be the sportiest model in the category, the new Macan will be built on the 800-volt architecture shared with the Taycan, focusing on both performance and long-distance range. The company plans to put close to two million miles into development in an array of conditions before its market launch and while the new Macan lineup will mostly be comprised of electric models, a gas-powered variant will also join the new electric models and will be introduced sometime this year. 
---