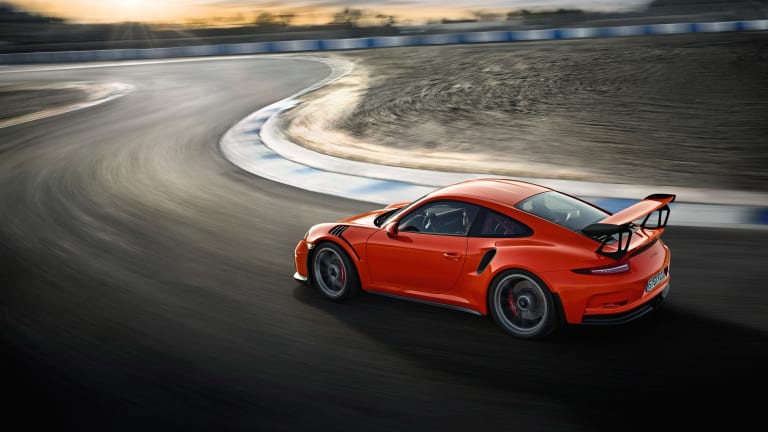 Porsche's new street-legal, track monster, the 911 GT3 RS
A purpose-built rocket for the track and street.
Ready to show the Nürburgring who's boss? Well, you're going to need the right piece of equipment first...and maybe some decent driving lessons. Porsche just announced a new 911 that is a more than capable track car and a solid daily driver. The new 911 GT3 RS is a finely tuned, 500-hp beast that Porsche claims to have recorded a 7 minute and 20 second Nürburgring time beating its older sibling, the Carrera GT, by just 9 seconds.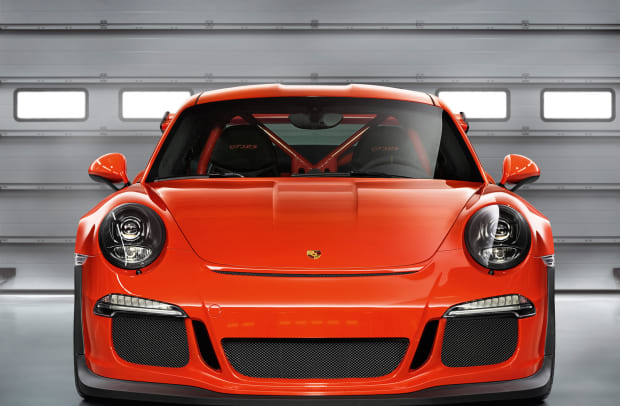 The GT3 RS is powered by a four liter, six-cylinder that will launch from 0-62 in just 3.3 seconds. Manual purists will be disappointed to learn that the GT3 RS will only come with paddles, but if you know anything about PDK, it's faster than a manual will ever be and they've even created "paddle neutral" functionality that allows you to declutch just like a manual gearbox.
Of course, lightweight design was a huge focus of the car's construction as it features a magnesium roof, carbon fiber engine and luggage compartment lids, and other lightweight materials that makes it 22 lbs lighter than the previous GT3.
The car will hit European showrooms this May, American pricing will start at $175,900. More information at porsche.com.