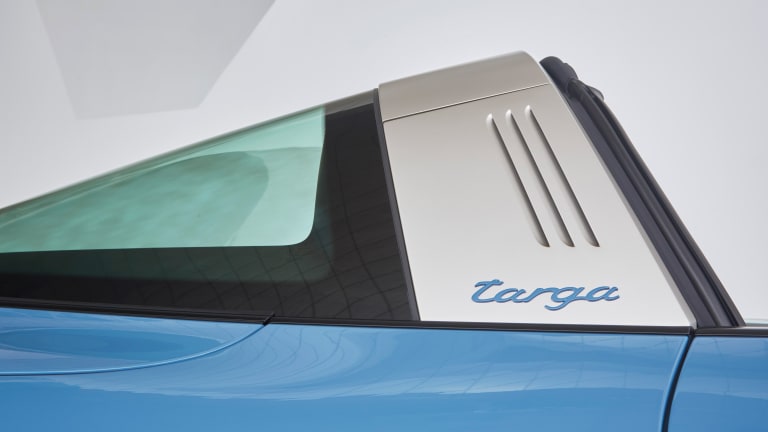 Porsche's latest limited edition Targa recalls a classic colorway
The limited edition Targa gets wrapped in Etna Blue.
If you were to give us the choice of a 911 Targa vs a Cabriolet, we would have to pick the Targa everytime. Not only does new Targa keep that sexy roofline we all love, that insane piece of glass is a component of one of the most impressive and overly-engineered mechanisms in automotive today. 
Porsche is releasing a new Design Edition of the car that paints the Targa in Etna Blue, a color that was the standard paint of the 356 B in 1960 and '61. It also gets satin finish white gold accents and various elements of the car also get hits of Etna Blue like the Targa logo above. Power comes from a bi-turbo 420-hp engine that is capable of taking the Targa to a top speed of over 180 mph.