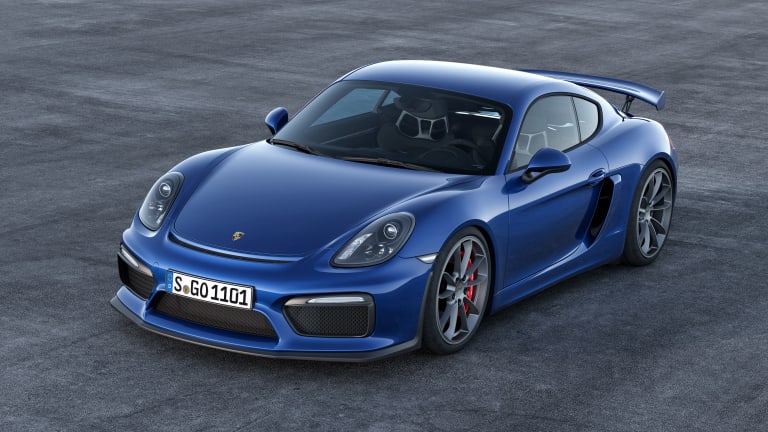 The Porsche Cayman GT4
Sharing a host of components from its big brother, the 911 GT3, Porsche introduces a new GT coupe to the stable, the Cayman GT4. Just how fast is the new GT4? How about 7 minutes and 40 seconds fast around the Nürburgring kind of fast? That's a time that puts it up there in the top 50 recorded lap times.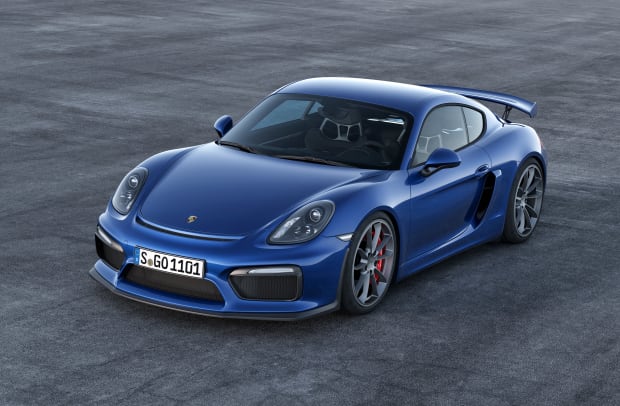 The GT4 features a 3.8L flat six engine based on the same flat-six found in a 911 Carrera S. The car can get from 0-62 in 4.4 seconds and will reach a top speed of 180 mph. Other features include a manual gearbox, a lower ride height and a brake system derived from the one used in a 911 GT3. 
The Cayman GT4 will arrive in showrooms later this summer for an MSRP of $84,600, more info at porsche.com.