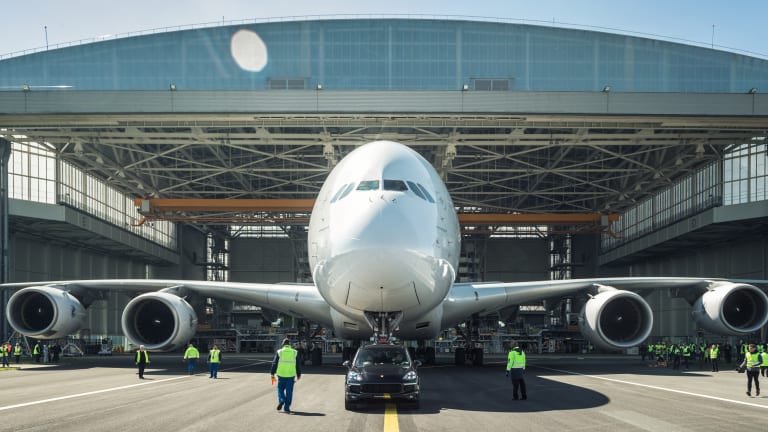 Porsche's demonstration of towing power might make you want a Cayenne
The company just broke a Guinness World Record.
Porsche just one-upped its rivals with one hell of a marketing stunt and a new Guinness World Record. The company has taken its Cayenne and used it to tow an A380, which is the biggest commercial passenger airliner in the world. We're talking a 285 ton aircraft that can haul up to 800 people being dragged along by a five seat SUV. 
Porsche used both their Cayenne S Diesel and the Turbo S to carry the plane over a distance of 42 meters (141 feet) breaking the record for heaviest aircraft pulled by a production car. Sure, there are other SUVs that are capable of pulling a similar feat, but it's impressive and visually stunning to say the least.