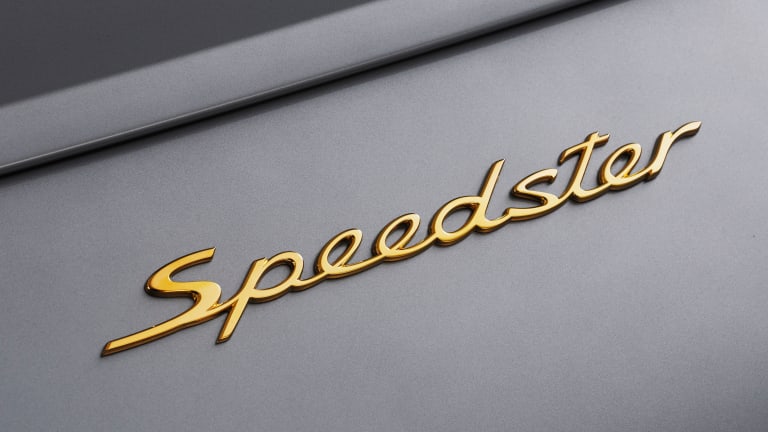 Porsche celebrates 70 years with its new Speedster Concept
A modern tribute to the company's roadster heritage.
You can't talk Porsche without talking about their rich history in building some of the most iconic roadsters in the world and today, the company reveals its latest open-top project, a modern Speedster Concept. The drop-top features a number of lightweight enhancements such as a lightweight tonneau cover, carbon fiber bucket seats, fenders, truck lid, and rear decklid.
The chassis of the car is dervied from the 911 GT3 and also features 21-inch Fuchs-style wheels with center locks for the first time ever, titanium tailpipes, and a six-speed transmission. Power will come from a 500-hp flat-six, which will be able to rev up to 9,000 rpm. No official word yet on whether this will become a production model, but it has been reported on various automotive sites that Speedster mules have been spotted in the wild so here's hoping.