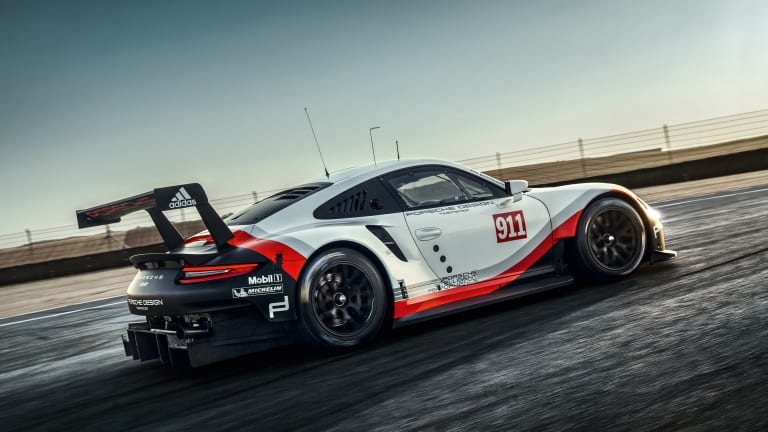 Porsche readies a new 911 RSR for next year's Le Mans
Meet Porsche's new track slayer.
Porsche's got some new hardware for next year's 24 Hours of Le Mans with a new 911 RSR that breaks from tradition and debuts a mid-engined variant of the legendary automobile. The new 911 RSR is completely new with a brand new suspension, body structure, aerodynamics, engine, and transmission. This new setup allowed Porsche to implement a large rear diffuser to enhance downforce and aerodynamic efficiency. 
The engine will put out 510-hp, which is more than enough power to keep up with anything its in its class. It also comes with safety features that include radar-enabled collision warning systems, a newly-designed safety cage, and a rigidly-mounted racing seat to enhance the safety of the driver. The new 911 RSR will debut at the Daytona 24 hour this coming January.