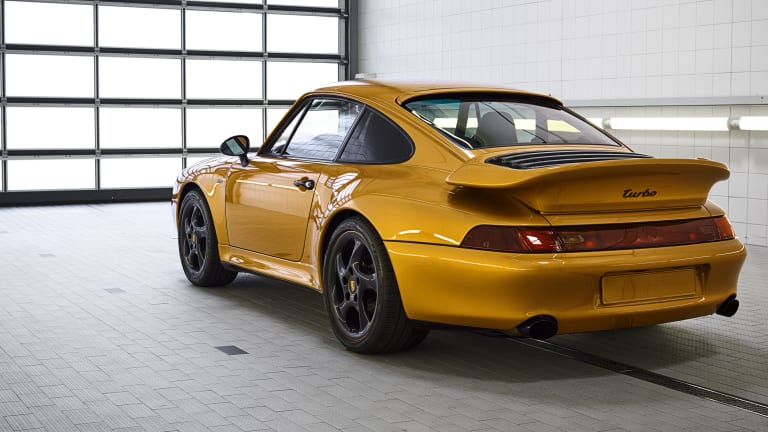 Porsche has perfectly remastered a 1998 911 Turbo
The car will make its official debut at Rennsport Reunion VI in Laguna Seca.
Porsche is showing everyone how its done with the reveal of Project Gold. The project is a thorough restoration of a 1998 911 Turbo in showcar quality, which will help celebrate the company's 70th Anniversary. Painted in a Golden Yellow Metallic finish like its 2018 counterpart, the rebooted Turbo will produce 450 hp from an all-new 3.6-liter twin-turbo flat-six engine. What's really exciting is that Porsche plans to auction this one off to a very lucky buyer at Porsche's Experience Center in Atlanta this October and seeing how much vintage 911, 993 Turbos go for these days, it should be very interesting to see what this one ends up going for.