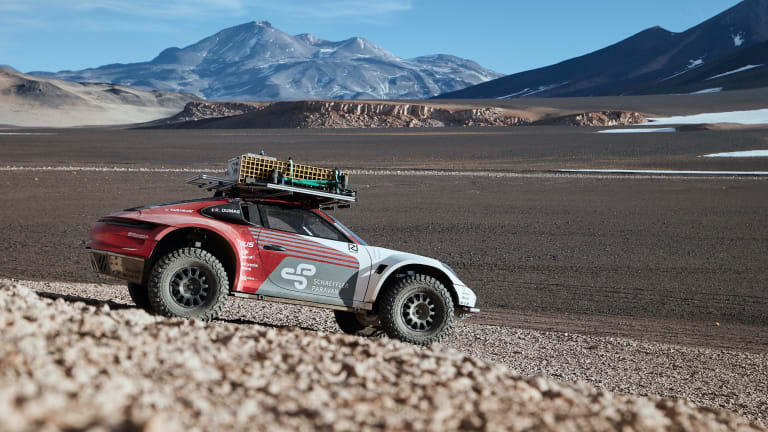 Porsche unveils two safari-style prototypes based on the 992
The company has been testing the vehicles in Ojos del Salado, Chile.
The 911 Safari has long been an important part of the model's DNA and today, Porsche has revealed it has been pushing the current 992 to its limits with two Safari-style prototypes in Ojos del Salado, Chile. Piloted by endurance racer and adventurer Romain Dumas, the driver and his team have taken a specially modified 911 Carrera 4S with the standard flat-six and seven-speed manual plus a host of upgrades such as rol cages, carbon fiber seats with harnesses, portal axles that increase the 911's ground clearance, off-road tires, Aramid fiber underbody protection, and new, lower gear ratios to tackle challenging terrain. They also added a device called a Porsche Warp-Connector, a component derived from motorsport, the company describes it as
"a mechanical link between all four wheels to allow constant wheel load even when the chassis is enduring extreme articulation – contributing to maximum traction." 
---