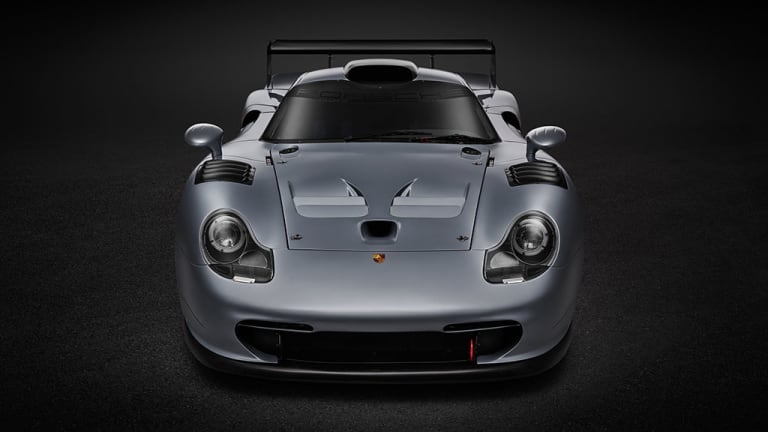 Say hello to the only known road-registered Porsche 911 GT1 Evolution in existence
And it's going up for sale soon.
One of the most special Porsches in the world won't be part of the Jerry Seinfeld Collection at Gooding & Co's Amelia Island Auction. We're talking about the 1997 Porsche 911 GT1 Evolution, arguably one of the most important Porsches to wear the 911 badge. 
The GT1 has had a pretty significant racing history as it has had 13 total wins that include three Canadian GT Championship titles and it also raced in the 24 hours of Daytona. Fourteen of the GT1s were built and not one has ever been available for public sale. This specific model, chassis no. GT1 993-117, is the only road registered GT1 and is expected to fetch $2.9-$3.2 million dollars.