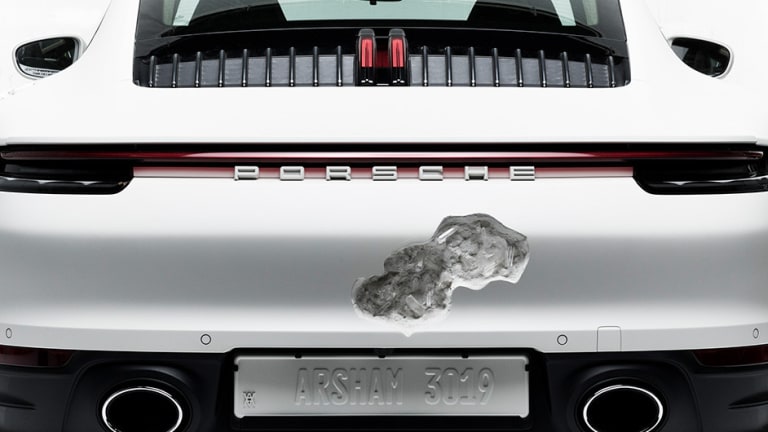 Daniel Arsham unveils his "eroded" Porsche 911
The car will be on display at Selfridge's through January 5th, 2020.
Daniel Arsham has a new home at the Selfridge's department store in London and the artist brought quite the centerpiece. Arsham unveiled a fully driveable 911 complete with an eroded finish that is unlike any Porsche you've ever seen before. The car will be part of a "residency" that will be taking place at the Selfridges Corner Shop through January. The shop will have a number of Arsham's sculptures for sale as well as collaborations that include exclusive products from Byredo, A-Cold-Wall, Dior Homme, and Smeg, just to name a few. 
The House of Daniel Arsham will be open until January 5th, 2020.