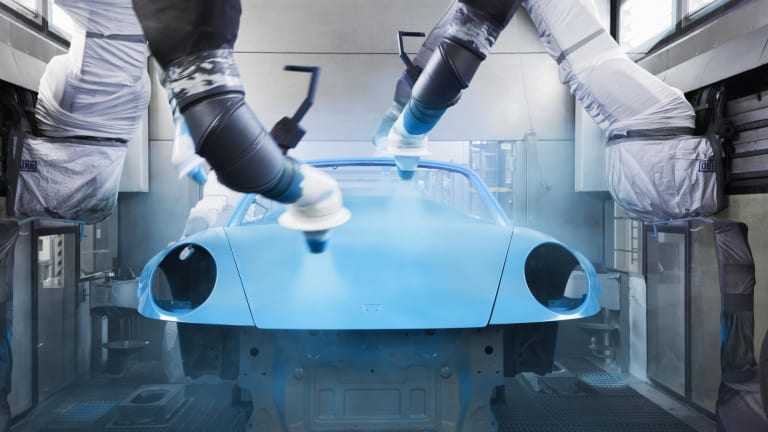 Porsche brings back some iconic 90s colorways through their updated Paint to Sample program
Colors like Maritime Blue and Mint Green are now available.
Porsche Exclusive Manufaktur is expanding its range of color options for every model series in the lineup via its new Paint to Sample and Paint to Sample Plus programs. The biggest news here is that Porsche is resurrecting some cult classics on top of the over 160 options that are currently available. Pulled from paint options that were first available in the 1990s, these cult favorites include colors like Maritime Blue, Rubystar Red, and Mint Green. These options can be ordered at your local Porsche Center and it adds three months to the delivery lead time. 
---