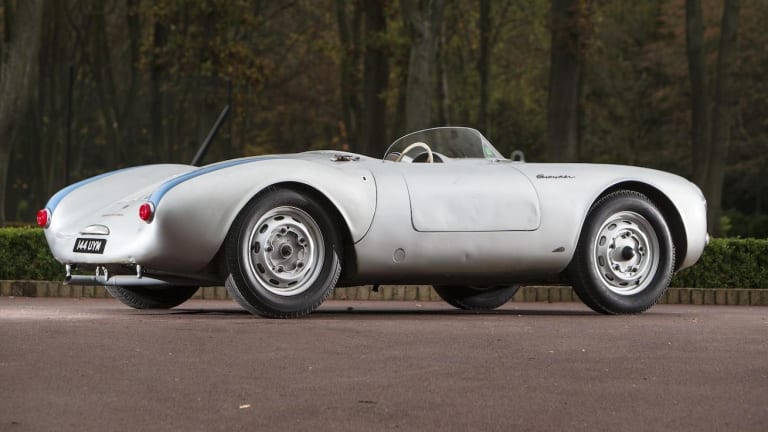 This 1956 Porsche 550 RS Spyder is what dreams are made of
Get ready to drool.
Bonhams is delivering one hell of a car to its Goodwood Revival Sale: a 1956 Porsche 550 RS Spyder. Not only is the rare car going for sale, but is an jaw-dropping example that is considered to be one of the best examples of car in existence, incredibly well-preserved, and never restored. 
This is the kind of Porsche that deserves more than a Concours entry, it is a car worthy of the world's best museums. It has also never been available for public sale and hasn't even seen one rally or one race. This is as automotive purity in its most elite form and you better believe it's gonna cost you. 
$6.1-$8.1 million dollars (estimated), bonhams.com