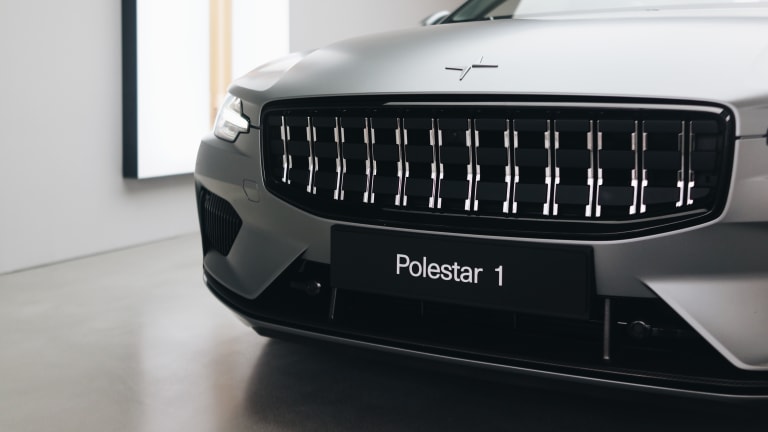 Polestar is transforming the way we buy cars with its gallery-like "Spaces"
The car dealership as we know it is going through a much-needed overhaul.
There simply is nothing fun about going to a car dealership and while we could go through the list and name every pain point in the car buying process, we probably don't need to remind you of just how frustrating buying a car can be. In recent years, automakers have been addressing this with new concepts that take a radically different approach and one idea that has been growing in popularity is getting rid of the dealership altogether. 
One automaker that has embraced this concept is Polestar, Volvo's electric-focused luxury performance brand. Customers interested in a Polestar can get into a car in one of two main ways: visiting Polestar's "Spaces", where customers can test drive and spec a car or you can configure one through the app or website. In the US, the company currently has Spaces in the San Francisco Bay Area, Los Angeles, and New York. We paid a visit to their Corte Madera location, just north of San Francisco, to see what these "Spaces" were all about. 
The one thing that is immediately evident is what it's not. And it's that it definitely isn't a Tesla store. There's no flashy marketing to be seen here, it's all very straightforward, very Swedish, and very minimalist. Think of it as the automotive equivalent to the Museum of Modern Art. The cars, much like artwork, are the prime focus here and they've designed the experience to be as streamlined as possible. 
Ceiling-mounted lightboxes illuminate the two models Polestar currently has on sale: the Polestar 1 (from $155,000) and the Polestar 2 (from $59,900). The Polestar 1 is the halo car of the brand, a hybrid grand tourer with 619 hp and a car that's already generating quite a bit of buzz around the world, the 5-door, all-electric Polestar 2. The unique styling of each model will surely grab a lot of attention as the company grows its retail footprint around the globe and you can bet there are quite a few customers in Tesla's hometown of Silicon Valley that are looking for a more interesting alternative. And just wait until the Precept goes into production.
As you make your way around, there are no pushy salespeople or waiting rooms to linger in as finance crunches the numbers. Both customers and curious passersby are invited to take their time to get familiar with the brand and its vehicles and test drives in both models are also available. Interested customers can purchase vehicles at a showroom and if you need some additional time, you can take the Polestar experience home and go through the entire purchasing and specification process through the iOS or Android Polestar app and have the car delivered right to your door. 
With electric cars continuing to upend the automotive landscape, they've also brought much-needed change to the traditional car dealership model. It's definitely one that needed some serious maturing and in Polestar's case, we think they've got this figured out and we can only hope that the rest of the industry is taking note too. 
Polestar's US Spaces are now open in Corte Madera, San Jose (January), New York, Los Angeles (PopUp), and are coming soon to Denver, Colorado and Austin Texas. 
---