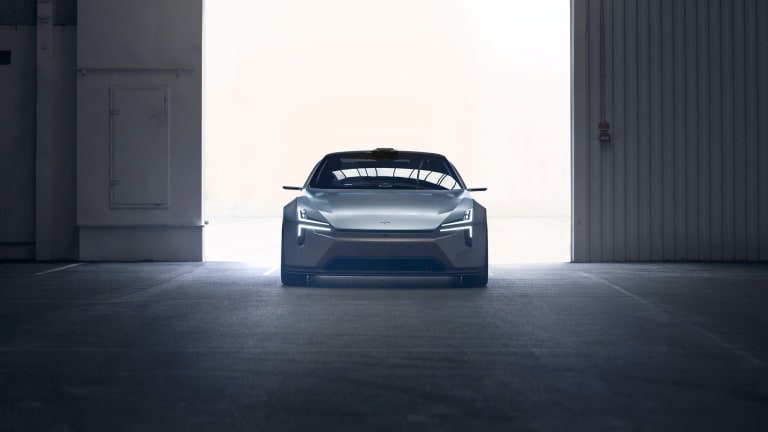 Polestar delivers a detailed look at the Precept Concept
The concept offers a firm hint of what's to come.
Polestar has produced a more detailed look at its stunning Precept concept with a walkaround of the vehicle that offers a good look at what to expect in their future models. The Precept places a large focus on sustainability with features like a vegan interior with extensive use of recycled materials such as ECONYL carpeting and seat covers made from 100% recycled PET bottles. 
On the technology front, the Precept presents the next evolution of the brand's Android-powered infotainment system, which features a 15-inch digital interface, enhanced speech technology, and eye tracking monitors that can detect where a driver is looking and can automatically adjust how information is presented to enhance safety while keeping the driver focused on the road. 
The biggest highlight is the car's design, which is a radical change from the Volvo-derived styling seen in the Polestar 1 and 2. The design is both sleek and purposeful with elements and surfaces design specifically for aerodynamics while an array of radar and sensor units and a roof-mounted LIDAR system keep the car ready for the latest in semi and fully autonomous driving technologies.