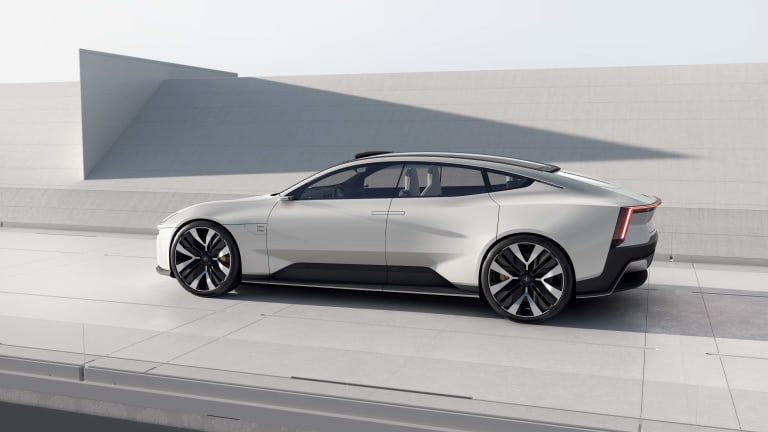 Polestar shows off the next evolution of its design language with the Precept concept
The four-door grand tourer is one of their boldest designs yet.
Polestar previews a major evolution of its design DNA with a new all-electric four-door grand tourer concept called the Precept. Compared to the Polestar One and the Polestar Two, the Precept moves to a design language that is described by the brand as "minimalistic athleticism." Focusing largely on aesthetics, aerodynamics, and efficiency, the styling is sleek and aggressive while ensuring a comfortable cabin with plenty of leg and headroom at the rear. 
Design elements like the grille have been replaced by what they're calling the Polestar SmartZone, an area that hosts an array of sensors and driver assistance technologies and there's a front wing above it that helps channel air over the hood to help with efficiency and range. One of the car's most recognizable features is the wide light-blade that spans the entire width of the rear, which also angle downward into verticle "aero-wings." 
The side "mirrors" are equipped with cameras and a traditional rear window is replaced with a single-volume glass roof. A wide-angle camera at the rear of the car gives you an enhanced view of your surroundings and is channeled to a digital rear-view mirror. The interior of the car showcases the brand's next-generation Android-powered infotainment system and Polestar's developments in sustainability with seat materials that use recycled PET bottles and recycled cork vinyl while reclaimed fishing nets have been upcycled into carpets.