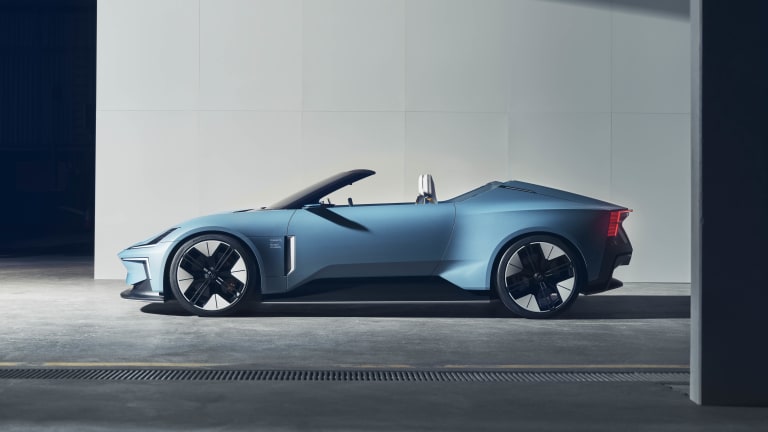 Polestar unveils the O₂ roadster concept
The electric performance brand has a little fun with its latest idea.
Polestar is previewing what an electric hardtop roadster from the brand could look like with the O₂. The concept draws influences from the Precept concept car, translating that styling into a sporty, 2+2 roadster with a low and wide stance, mixing classic sports car proportions with the brand's modern and minimalist styling. The car showcases a number of new developments in sustainability and performance technology with features like thermoplastic mono-materials, recycled polyester upholstery, an autonomous cinematic drone, and a unique aerofil that deploys behind the rear seats that allows the drone to take off when the car is one the move. 
---