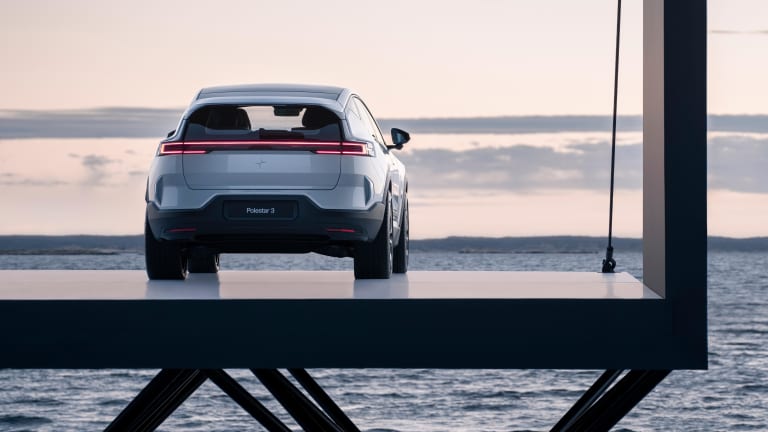 Polestar gets ready to reveal its first SUV, the Polestar 3
The electric SUV will make its world debut on October 12th.
The Polestar 3 is just a couple of weeks away from its worldwide debut and the company has revealed a few more details about the high-performance electric SUV. All Polestar 3s will have a rear-biased dual motor powertrain with electric torque vectoring through a dual-clutch system on the rear motor. This is coupled with an adaptive dual-chamber air suspension and active dampers that can instantly swap between comfort and firm suspension modes based on the current road conditions. The company has also revealed that it will be available with a Performance Pack that produces 517 hp and 617 lb-ft of torque. As for range, the company is aiming for a little over 370 miles on the WLTP cycle. 
The Polestar 3 will be fully revealed on October 12th. 
---