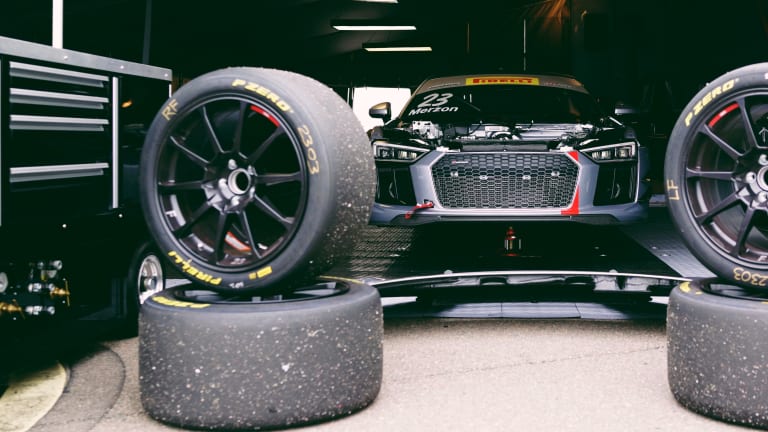 A look at the high-end hardware at the 2018 opener of the Pirelli World Challenge
We get our boots wet at the Streets of St. Petersberg.
Under a cloudy Florida Sky, the Pirelli World Challenge welcomed the world's top manufacturers to compete in the first big race of the year at the Streets of St. Petersberg track. The biggest attraction for many of the attendees is seeing the exotic hardware from brands like Ferrari, Bentley, and Lamborghini going head-to-head on a wet, 14-turn street course.
Low to the ground and sitting on P Zeros, the GT/GT3-class cars are truly a sight to behold with some of the most powerful supercars in their full, wide-bodied race-ready kits. A couple of our favorites included the Dream Racing Lamborghini Huracan driven by Yuki Harata and the CRP Racing Mercedes-AMG GT3 driven by Daniel Morad. The GT3 version of the Huracan is an absolute monster with its 5.2L, naturally-aspirated V10 that produces 552-hp and 420-lb feet of torque while the Mercedes boasts a 562-hp V8 and 443 lb-ft of torque.
Hit the gallery below to see more from opening day at PWC.