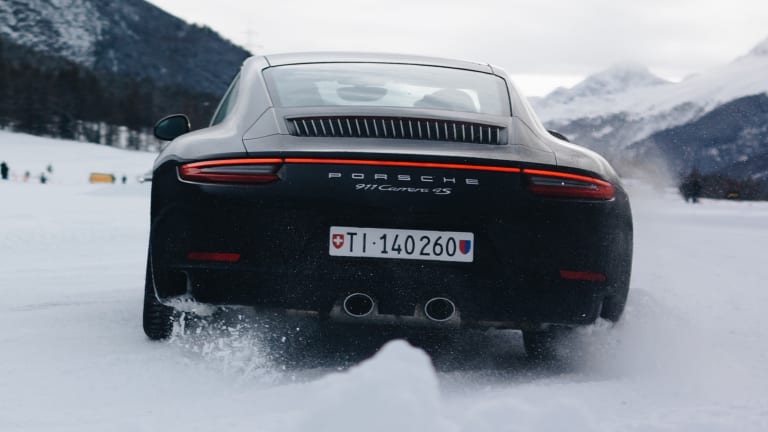 Get a Grip | Kicking up snow with Pirelli's winter tire range
It's all about control.
Take a look at today's most high-end cars and you'll notice they have more in common than just luxurious amenities and big horsepower numbers. Take a look at the tires and you'll quickly notice they all share a love for one specific tire brand: Pirelli. 
The Italian tire manufacturer has long been a favorite of the luxury car segment and in recent years the company has become more and more aggressive with its winter tire range. 
Driving on the snow is all about control and if you're going to crack the whip on a car that's pushing 600+hp, you're going to need all the control you can get. All that power would be dangerous on the wrong tires and if you're not getting the grip you need, you can probably long forward to a nice little wreck and a incredibly lengthy phone call with your insurance company. 
From Bentaygas to 911s, we sampled a range of powerful vehicles equipped with the Winter Sottozero 3 and Scorpion Winter. On a golf course blanketed in white, the cars slid through corners with ease and remained stable and steady throughout the course. 
Pirelli attributes the performance to two main features: tread pattern design and compounds. The tires feature strategic siping throughout to enhance traction on slippery surfaces and helps reduces the collection of water to avoid hydroplaning. 
The tire compounds were designed from the ground up to perform their best in low temperature environments using special polymers to improve handling and stability. All key things when you're braving winter roads in your pricey, high-performance vehicle.