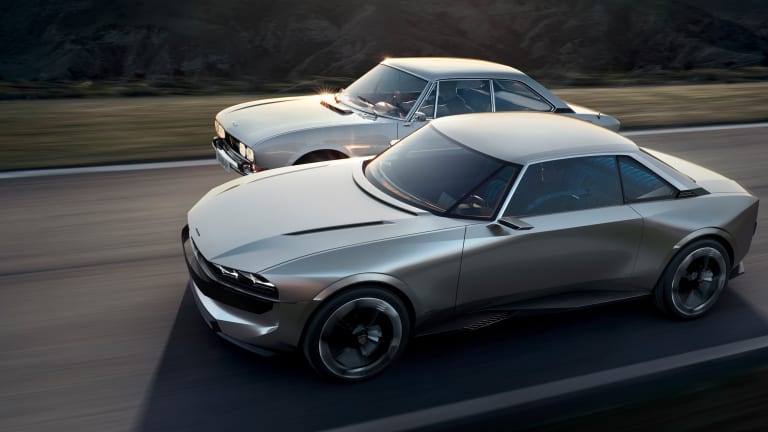 Peugeot reimagines their 504 Coupe into a modern, all-electric concept car
Retromodern done right.
Peugeot just knocked it straight out of the park with their latest concept, an all-electric take on their 504 Coupe, which they're calling the e-Legend Concept. A perfect blending of modern and classic car design, the silhouette is retro in form, but is very much a car of the future complete with autonomous features and an all-electric powertrain. 
When the autonomous mode is engaged, the steering wheel slips into the dashboard and gives you a full view of the car's massive 49-inch display, where you can view a movie or play your favorite game. The manual modes create a classic driving experience with dials lifted from the original 504 coupe.
The concept will be powered by 100 kWh batteries that delivers 455 hp and 590 lb-ft torque, which is all sent to its all-wheel-drive system. This allows for a 0-62 time of less than four seconds, a top speed of 136 mph, and a total driving range of 372 miles on a single charge.