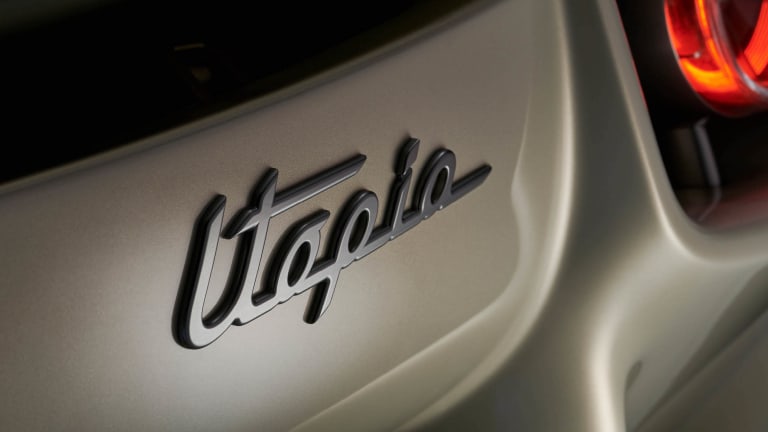 Pagani unveils its next hypercar, the Utopia
V12 purity.
For Horacio Pagani's latest hypercar, his company spent over six years perfecting what eventually would become the Utopia, an 864 hp hypercar that isn't designed about technological breakthroughs or breaking speed records. The Utopia was designed to be the ultimate driver's car with a V12 developed exclusively for them by AMG that can be paired with a seven-speed manual with an electro-mechanical differential or an Xtrac 7-speed transversal automated manual transmission. 
The chassis is a monocoque carbo-titanium body with front and rear tubular subframes in CrMo alloy steel with a forged aluminum independent double wishbone suspension with helical springs and electronically controlled shock absorbers. Stopping power is provided by bespoke Brembo ventilated carbon-ceramic brakes with six piston calipers at the front and 4 piston calipers at the rear and all of that is housed inside a Pirelli PZero Corsa tire with APP forged monolithic alloy wheels. 
---