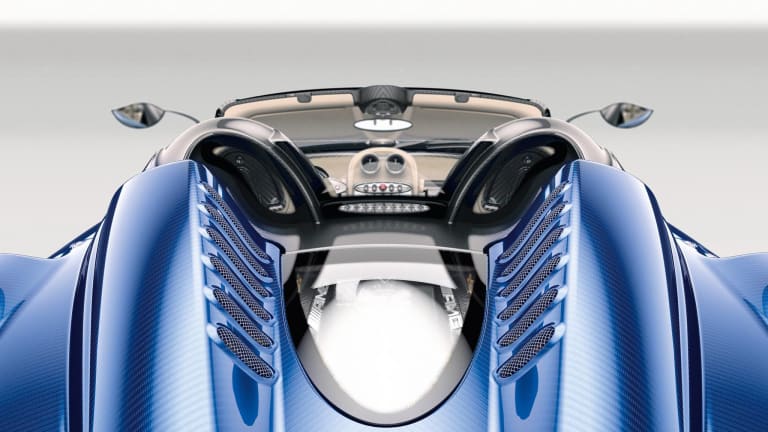 Pagani reveals an open-top masterpiece
The company takes the top off its Huayra hypercar.
Pagani has revealed a new roadster variant of its Huayra hypercar and it is every bit as beautiful as the hardtop that precedes it. The company has also managed to make the car lighter than the hardtop model, an impressive feat of engineering, which tends to be the other way around. It also happens to be more rigid than the hardtop model and it receives the lightweight suspension and transmission components from the Huayra BC. 
Power comes from Pagani's AMG-sourced twin-turbo V12 that produces 764-hp and 738 lb-ft of torque. As for the top, you can select from two different types: a carbon fiber and glass roof or a fabric soft top. If you want one, you're going to be out of luck. All 100 cars are already spoken for so be ready to pony up more than the $2,000,000+ MSRP if one surfaces.