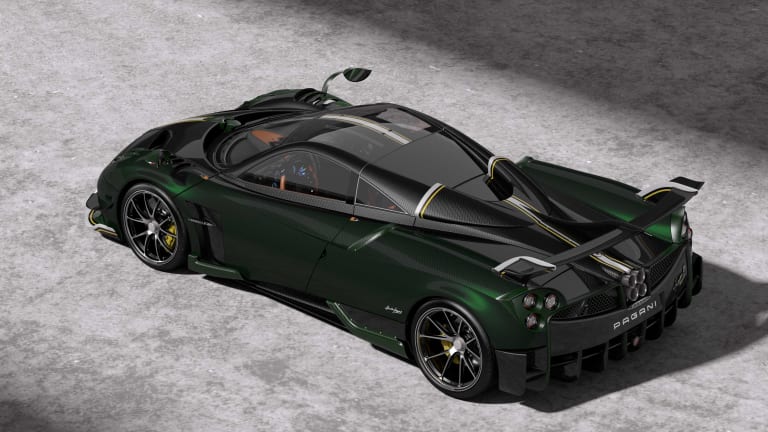 Pagani announces the Huayra BC Pacchetto Tempesta
The upgrade package boosts the Huayra BC's performance to 827 hp.
Pagani is bringing some new hardware to Monterey this week with the reveal of the Pachhetto Tempesta. Developed specifically for the Huayra BC hypercar, the new package offers a number of upgrades to make it even more powerful and aerodynamically efficient. These upgrades include a new front splitter, a dedicated air intake, a new rear wing with an integrated central fin, a six-pipe exhaust system, a new suspension, and a boost in power to 812 hp and 811 lb-ft of torque. 
---