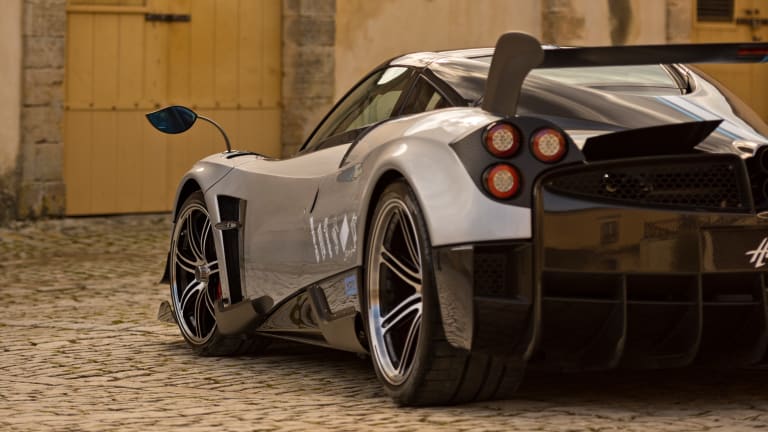 2016 Rewind | Pagani celebrates its first customer with its most technologically advanced Huayra yet
If Lockheed Martin made a car, this is probably what it would look like.
We're taking a look back at some of this year's most popular posts and to start we're highlighting the most viewed post this year, the Huayra BC.
Pagani has created one hell of a tribute for one of the most important people in the company's history. The "BC" in the model name stands for Benny Caiola, the company's very first customer. The car stands as one of their most technologically advanced cars to date, featuring an extensive list of developments including a new transmission technology and a new electronic active differential.
That transmission is a 7-speed automatic manual that features an electro-hydraulic actuation system and new carbon fiber synchronizers for increased precision and decreased shift times. You've also got racing-derived tripod axle drive shafts for efficient power transfer to the drivetrain and a custom aluminum suspension that helps cut down weight while enhancing the car's responsiveness.
And before you go thinking this is the same Huayra with a few aerodynamic bits thrown in, each and every body panel (except the roof) has been fully redesigned. Of course, as with any Pagani, the company has sourced their engine from AMG, who have built a custom twin-turbo V12 that produces more than 750-hp. Performance numbers were not published as of the time of this writing.