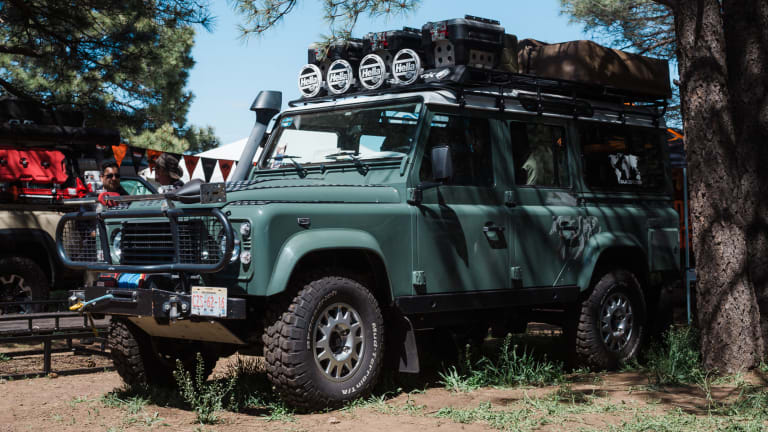 The New Nomad | Exploring a life of adventure at this year's Overland Expo
We head to Arizona to check out Overlanding's biggest event.
For three days, Mormon Lake, Arizona (31 miles south of Flagstaff) becomes filled with adventurers, wanderers, and explorers that congregate for Overland Expo West. Nestled in the Coconino National Forest, many come to camp and hang out for the event while others come to take part in the many instructional classes and demos to help improve overland driving, rescue, first-aid, and much more. You will also find many vendors from aftermarket automotive, outdoor brands, and manufacturers such as Land Rover showcasing their goods.
There are many definitions for what "overlanding" is, but in the simplest form it is, "Vehicle Dependent Travel." Overland Bound mentions, "It doesn't matter what you drive: The only requirement of an Overlander is that the vehicle serves the job required, safely." For many this could simply be a weekend road trip or car camping, but for others it could be a year long excursion across multiple continents.
The vehicles, motorcycles, and their rigs are the highlights of the weekend. Many photo-worthy Land Rover Defenders, Toyota FJ's, 4-Runners and Jeeps are found in their natural habitat. In between these iconic outdoor vehicles are more unique vehicles such asnUnimogs, Sportsmobiles, and decommissioned military vehicles.
For more on Overland Expo, visit overlandexpo.com