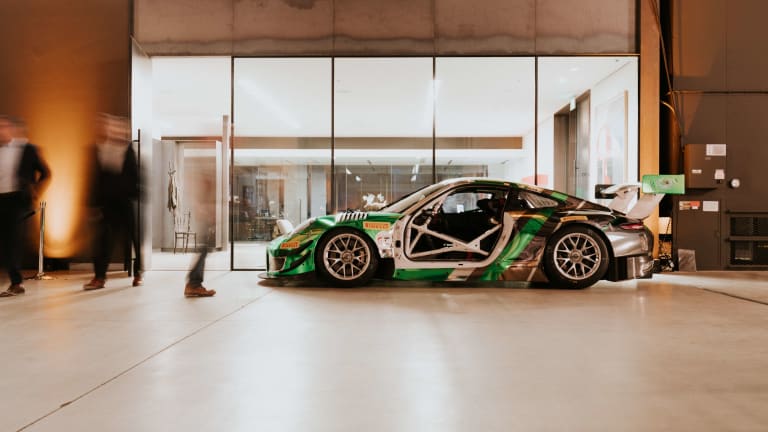 OTTO opens its massive, members-only car club in Scottsdale, Arizona
The 47,000 sq-ft facility features a collection management service unlike any other.
Located just steps away from Scottsdale Airport is the brainchild of automotive enthusiast Eli Kogan. OTTO Car Club is a jaw-dropping, 47,000 square-foot space, purpose-built to be the ultimate storage facility for discerning car collectors. Named after Nikolaus August Otto, who is widely considered the father of the modern engine, OTTO Car Club isn't just a car storage facility, it is a central hub for its members who share a passion for all things automotive with a social calendar that's filled with activities such as track days, private rallies, lifestyle events, and more. 
The climate-controlled main storage area has room for up to 185 vehicles, an area that boasts a state-of-the-art stacker system with room for 75 cars as well as 110 fully independent floor spaces, where every car can be accessed without ever having to start or move another member's car. 20 private two-car garages will also be available, where members will have 24/7 access to their automobiles. The main storage area is also home to an 8,000 square-foot social space that includes a private conference room, private dining room, and a 4,000 square-foot Members' Lounge that overlooks the main warehouse and features a media space and a full wet bar.
Various services are also offered such as vehicle detailing, vehicle transport, and further service coordination via the club's extensive collection management program. All of these services can be easily accessed through the dedicated web portal or the OTTO Car Club app, where you can view events and activities as well as make service requests right from your smartphone.
The club currently offers two tiers of membership: A Social tier ($5,000 annually) that gives you access to the facility, the OTTO social calendar, and club amenities while the Executive tier ($8,500 annually) gives you all the Social tier benefits as well as access to their storage and collection-management program. Alongside the club's membership fees, storage fees will range from $400 a month for space on a stacker to $450 for a space on the main floor. Garages with 24/7 access will rent for $1,000 for a two-car private garage.
OTTO is now open to members and is currently accepting new applicants.