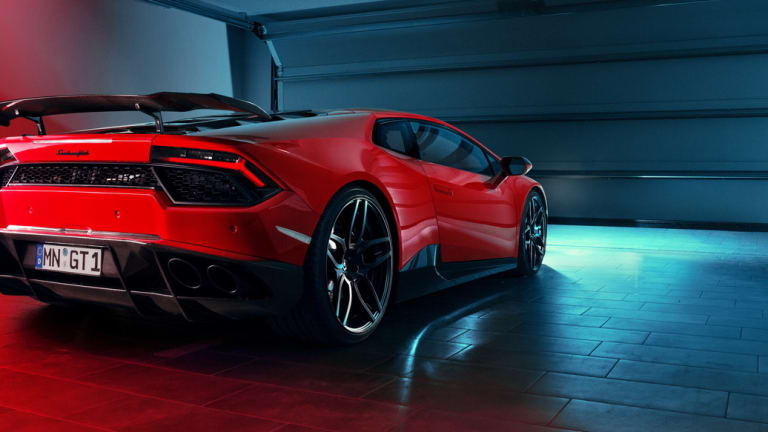 Novitec Torado sends 830 horses into the rear wheels of the RWD Huracan
When a rear wheel drive Lamborghini isn't enough.
580 horsepower and rear wheel drive is nothing to joke about. Boost that number to 830 hp and you're probably out of your damn mind. That's exactly what Novitec Torado did with the Huracan RWD Coupe adding a twin-supercharger conversion kit. To keep the car from taking off, Novitec created a comprehensive aero kit that features wind-tunnel-tuned components built from lightweight carbon compounds. 
This includes a front bumper upgrade that features a front spoiler and center-mounted front blade. The trunk lid can also be updated with updated design with an integrated air duct. Side rocker panels are also available as well as three different rear airfoil options. Other options include an all-new rear bumper with carbon diffuser, three-piece 20/21-inch wheels, and a lowered ride height (35mm) via Novitec Torad's sport spring upgrades.