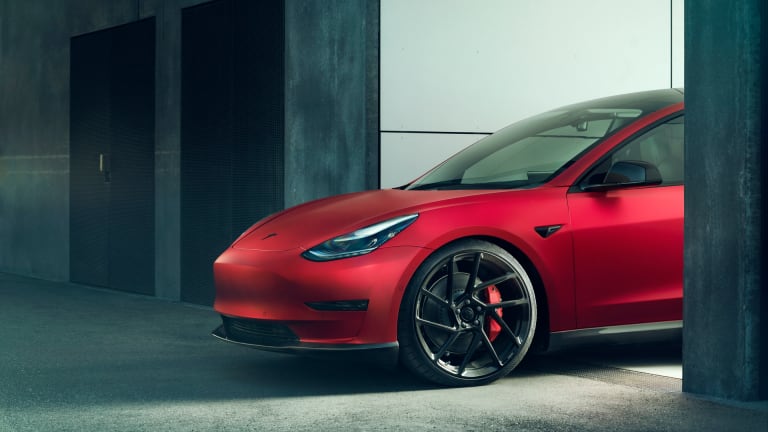 NOVITEC introduces a range of components for the Tesla Model 3
Vossen wheels, aero upgrades, and more.
NOVITEC is bringing its customization range to the Tesla Model 3 with a new collection of upgrades that include wheels, aerodynamic components, and suspension modifications. The aero kit will include a front spoiler lip that helps reduce front axle lift, a rear spoiler lip and diffuser, and rocker panels, all of which come in a naked-carbon fiber finish and they can also be painted to match the body color. 
The company teamed up with Vossen to create 21-inch wheels that not only look good, but also help to bring ventilation and cooling to the brakes. Each of the five-spoke wheels are manufactured to be fitted at specific corners of the vehicle to better optimize aerondynamics and cooling. The NV2 wheels come in 72 color options and are available in a brushed or polished finish. Other upgrade options include suspension kits for both rear and all-wheel-drive models and leather or Alcantara upholstery options fo the interior.