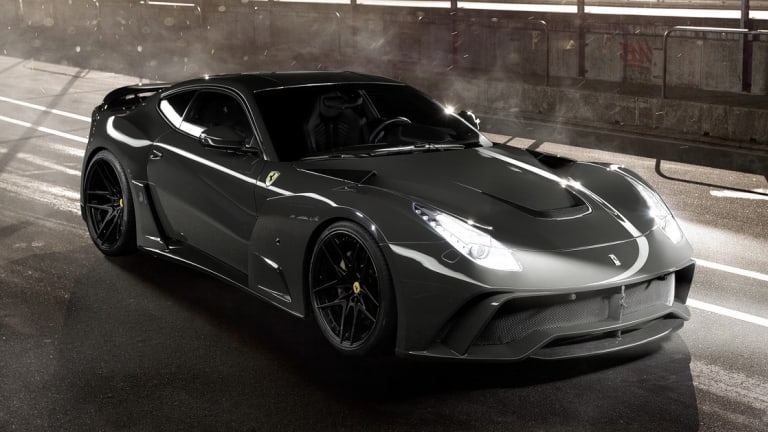 Novitec Rosso turns the F12Berlinetta into a ferocious road rocket
Aggressive would be an understatement.
Novitec Rosso's N-Largo S is the equivalent of Hulk being shot with more Gamma Rays. They took an already monstrous supercar and gave it a racing-inspired widebody kit that turns the car into a corner eating, fighter jet on wheels. 
Building on the 6.3L V12, Novitec squeezed 781 hp and an increased top speed of 217 mph. The carbon body kit is joined by 21-inch and 22-inch three-piece forged wheels that sit inside Pirelli P Zero tires. 
It has also been equipped with an updated suspension with sport springs that lowers the ride height by 40mm and they've made an optional lift system available so you're scraping that precious front end. Only 11 of the cars will be produced and of course, each can be customized to your exact preferences.