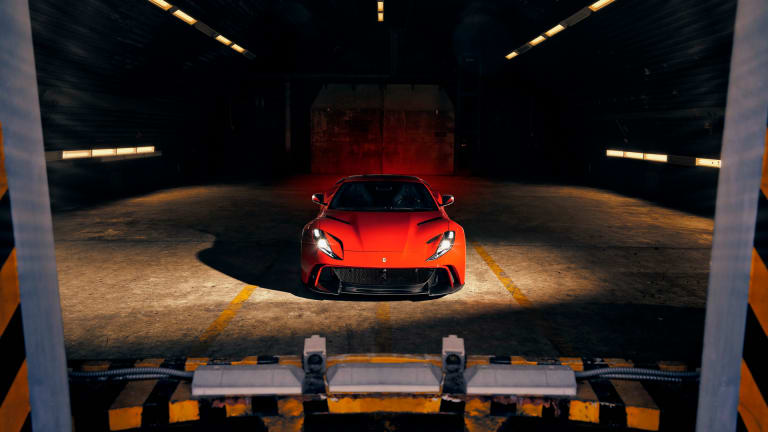 Novitec reveals a widebody kit for the Ferrari 812 Superfast
The kit adds over five inches to the width of Ferrari's already sinister looking supercar.
Ferrari's new 812 Superfast certainly didn't need any help in the looks department, but Novitec (as they do) thought the supercar could look a bit more sinister. Their N-Largo label has created a widebody kit that adds over 5 inches of width and enhanced aerodynamics that helps the car cut through the air at a top speed of 214 mph. The performance upgrade increases power output to 840 hp, which contributes to a 0-60 time of 2.8 seconds. 
Other features include sport springs that reduce the ride height by about 1.3 inches and it can be equipped with a Front Lift system on the front axle so you can safely get the car over steep ramps or speed bumps without scraping. The 812's exhaust can also be upgraded to their high-performance quad exhaust system with optional actively controlled flaps and material options in stainless steel or lightweight Inconel.