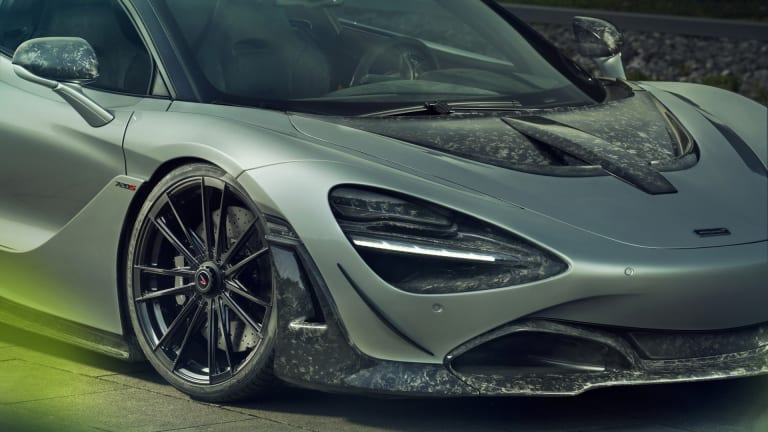 Novitec brings a forged carbon fiber upgrade package to the McLaren 720S
The new aero kit is dripping in forged carbon.
Novitec took a hard look at the McLaren 720S and realized something was missing. That something was an expansive array of forged carbon fiber components for their new upgrade kit that gives the hyper-fast droptop a whole new look. These upgrades include a naked forged carbon front spoiler, front blade, and side flaps, and there's also forged carbon inserts for the headlamps, trunk lid, and forged carbon housings for the side mirrors.
And that's not the end of it. There's also carbon rocker panels, carbon side air intakes, a carbon rear wing with an alternative rear spoiler lip option, carbon diffusers and diffuser fins, and rear fascia carbon side panels. As usual, Vossen has stepped in to craft 20 and 21-inch seven-spoke wheel options, which can be brushed or polished and are available in 72 colors. Other available upgrades include a lowered ride height, engine tuning that adds an additional 86 hp, and high-performance exhaust options in stainless steel or INCONEL.