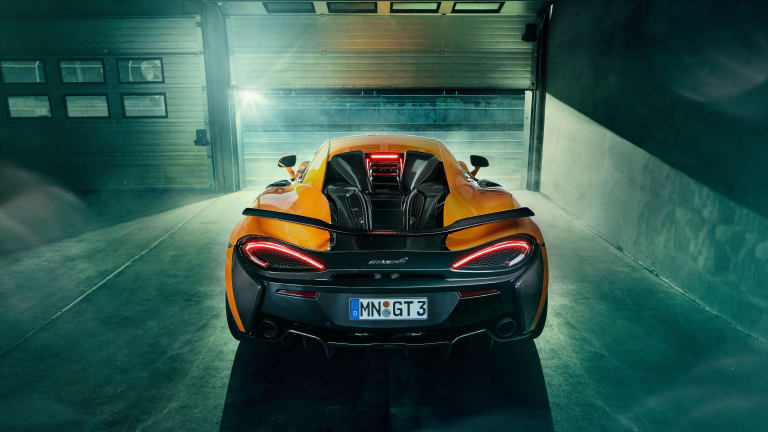 Novitec adds the McLaren 570S to its performance portfolio
The British land missile gets some new aftermarket hardware.
Novitec is known more for its work on Lamborghinis and Ferraris, but today the company is announcing its effort for one of the greatest performance car companies in the world, McLaren. The company will be creating a comprehensive set of upgrades for the 570S, a set that includes enhanced aero and a significant boost in performance. 
The new enhancements include a Novitec front spoiler lip, rocker panels, and carbon covers for the side intakes. The rear of the car gets an all-new airfoil and another set of carbon covers further enhance the rear bumper. 
The biggest enhancement comes in the form of three different performance kits with special mapping that can achieve up to 646 hp and a top speed of 208 mph. All that power will also be available alongside a series of exhaust options that includes an Inconel version, an ultralight material used in Formula 1 race cars.