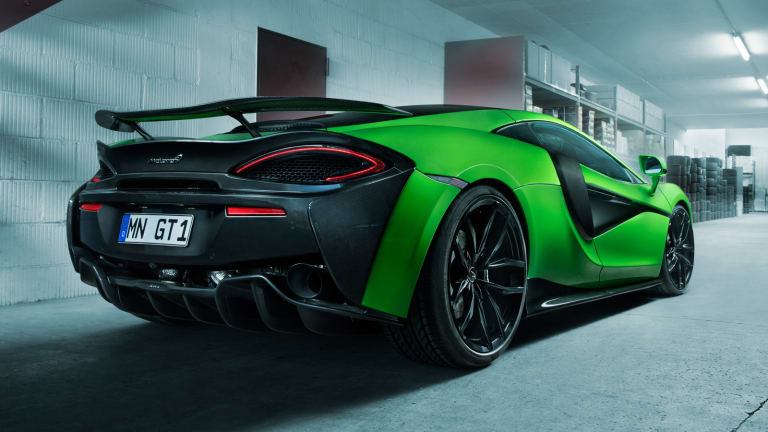 Novitec enhances the power and aerodynamics of the McLaren 570GT
The tuner adds even more insanity to the speedy supercar.
Seen as the daily driver in McLaren's lineup, the 570GT combines those sensibilities with the raw power and finesse that the company is known for. Never one to be content with stock specifications, Novitec has got a new program for the GT that adds a nice boost to the overall engine output and the car's aerodynamics. 
The 3.8L twin-turbo V8 can be coupled with three different performance kits, all of which can be accessed by a press of the button on the car's Active Dynamic Panel. The new mapping in the most powerful option will add about 76 hp to give it a total of 646 hp and will get it from 0-62 in 3 seconds flat and will reach a top speed of 208 mph.
That upgrade in power can be complemented with two exhaust options in stainless steel or lightweight INCONEL. They will also be offering custom exposed carbon components such as a new front spoiler, rear airfoil, rocker panels, and covers for the air intakes. 
Wheel options will include the Novitec MC1, which is a lightweight option with a five double-spokes and come in a 20-inch pair for the front and a 21-inch pair for the rear.