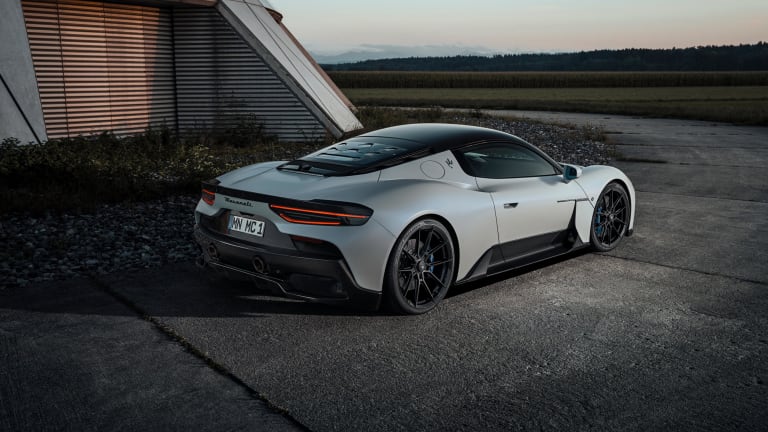 Novitec tackles the Maserati MC20 for its latest tuning kit
The updated engine puts out 711 hp and 603 lb-ft of torque.
Novitec takes on the MC20 for its latest tuning kit with engine enhancements, high-performance exhaust systems, and exposed carbon components. For the engine, the company squeezed out an extra 81 hp, allowing for a 0-62 time of just 2.8 seconds and a top speed of over 201 mph. This is paired with an optional set of exhausts that can be configured in stainless steel or F1-grade Inconel. The car can also be enhanced with a number of aerodynamic enhancements that includes a naked carbon lip spoiler, naked carbon inserts for the front hood, and a ducktail rear spoiler.
As usual, Novitec has called upon their friends over at Vossen to offer the exclusive NF 10 wheel, which features a lightweight, five-spoke design. The car is fitted with 20" in the front and 21" in the rear, allowing for sportier handling. Novitec Sport Springs are also available, lowering the car almost an inch for a more aggressive stance. And for the interior, the company offers an extensive array of options that include leather and Alcantara trim elements in virtually any color. 
---