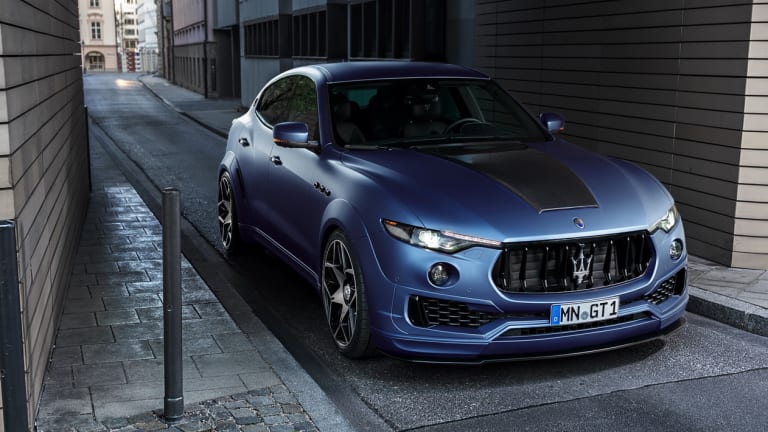 Novitec turns the Maserati Levante into a widebody beast
The German tuner turns the SUV into one of the fastest on the market.
If you've looked at the Maserati Levante and felt like there was something missing then you might want to take a look at the Novitec Esteso. The German tuning house has crafted an aggressive piece of kit for the Italian SUV, turning it into a widebody, high-performance car. An eight-piece kit adds fender flare upgrades to the front and rear, bringing an additional 10cm to the car's width and a much more imposing presence. 
The front of the car gets a wind tunnel-tested front spoiler and spoiler blade while the rear gets a diffuser-shaped addition that's integrated into the rear production bumper. Other upgrades include 22" wheels, a Novitec control module that lowers the ride height by 25mm, and engine tuning options for both the diesel and gas variants. 
The six-cylinder turbodiesel model an be boosted from 275 hp to 322 hp allowing for a 0-62 time of 6.2 seconds while the Levante S can squeeze out 494 hp, a 0-62 time of 4.8 seconds, and a top speed of 169 mph.