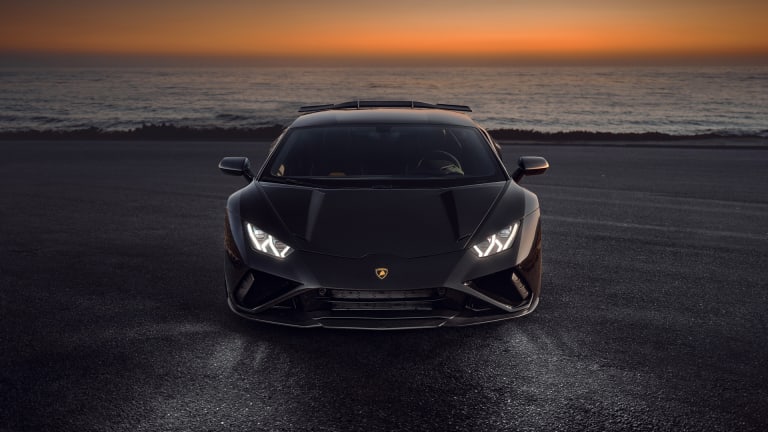 Novitec enhances the handling and aero of the Lamborghini Huracán EVO RWD
The upgrades include carbon fiber enhancements, sport springs, and new suspension options.
Novitec is refining the performance of the Huracán EVO RWD with an array of carbon fiber upgrades to enhance the car's aerodynamics. These upgrades include a naked carbon front spoiler with sculpted carbon front flaps, a redesigned trunk lid, naked carbon rocker panels, and a carbon rear wing. The company also created a set of six-spoke, forged wheels with Vossen, sport springs, an aluminum coilover suspension, high-performance exhaust systems, and a selection of interior upholstery options in leather and Alcantara. 
---