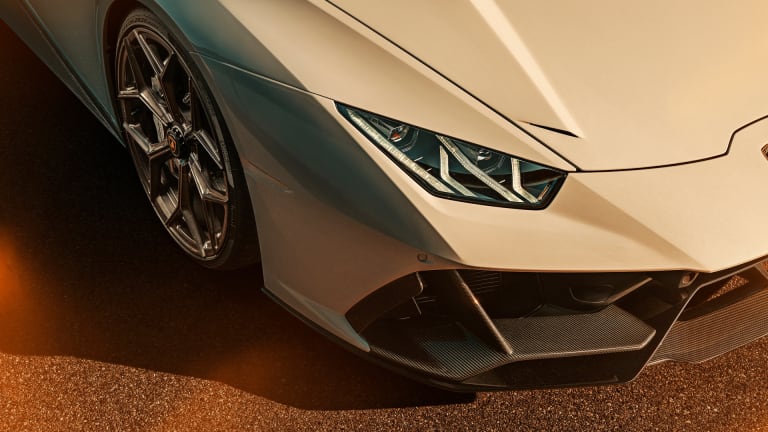 NOVITEC reveals a new kit to perfectly complement the Huracán EVO
The naked-carbon kit enhances the supercar's aerodynamics.
Always one to respectfully complement the original work, Novitec reveals its latest kit for the Lamborghini Huracán EVO. Designed to refine the supercar with aerodynamic-enhancing components, the kit features naked-carbon fiber elements to enhance downforce and stability with the addition of rocker panels, carbon mirror covers, rear side window air intakes, a new rear wing, a new rear diffuser, and an updated hood with an air scoop and optional naked-carbon end plates. Also available are a set of Vossen-designed wheels, upgraded sport springs to lower the ride height by 1.3 inches, and a high-performance exhaust system in stainless steel or Inconel.