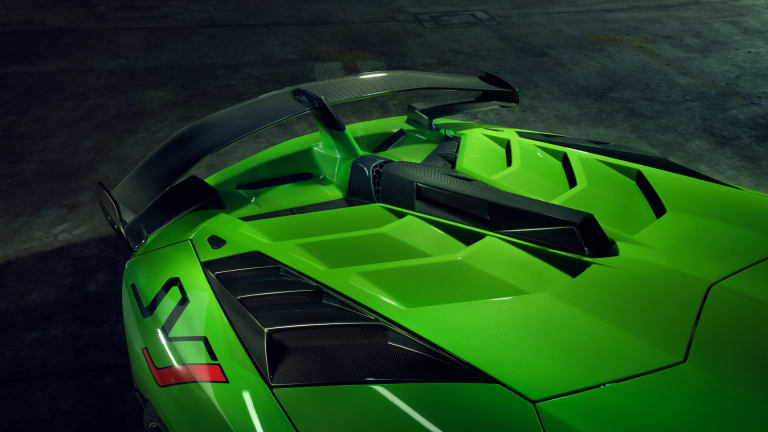 Novitec reveals their new aftermarket kit for the Lamborghini Aventador SVJ
The SVJ gets turned up to 11.
If the SVJ version of the Aventador isn't extreme enough for you, Novitec just announced an aftermarket kit that takes it to another level. Novitec created an array of naked carbon fiber components to enhance the aerodynamics while also giving it an even more aggressive presence. These enhancements include a new spoiler lip, front flaps, rear flaps, rocker panel attachments, and carbon scoops for the upper air intakes. Additional upgrades include forged NOVITEC NL4 wheels, steel high-performance exhausts, and a variety of interior upgrades with choices of Alcantara, leather, and carbon fiber.