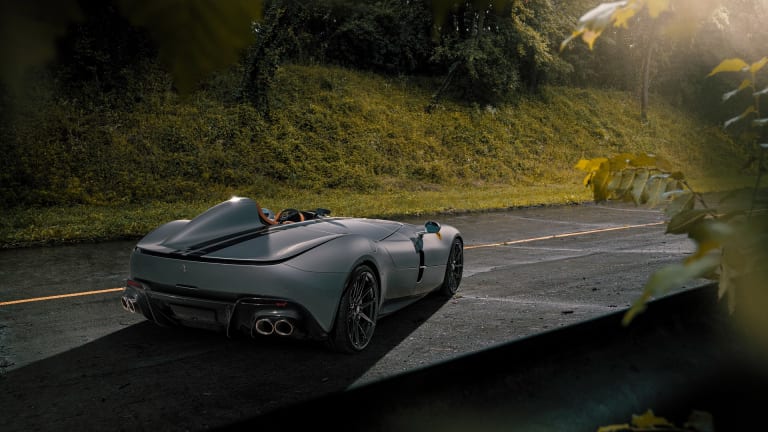 Novitec releases its upgrade package for the Ferrari Monza SP1 and SP2 roadsters
The kit upgrades the supercars with an INCONEL exhaust and 844 hp.
Novitec is bringing some new upgrades to two of the most exciting Ferraris on the road today, the Monza SP1 and SP2. The tuner is upgrading the 6.5L V12 engine with an additional 34 hp, bringing its total output to 844 hp and 575 lb-ft of torque. This allows for a 0-62 time of 2.8 seconds and a top speed of over 186 mph. The company is also offering a new stainless steel or a gold-plated INCONEL sport exhaust with optional actively controlled exhaust flaps, custom Vossen 21/22-inch wheels, and Novitec sport springs that lowers the car by 1.3 inches.