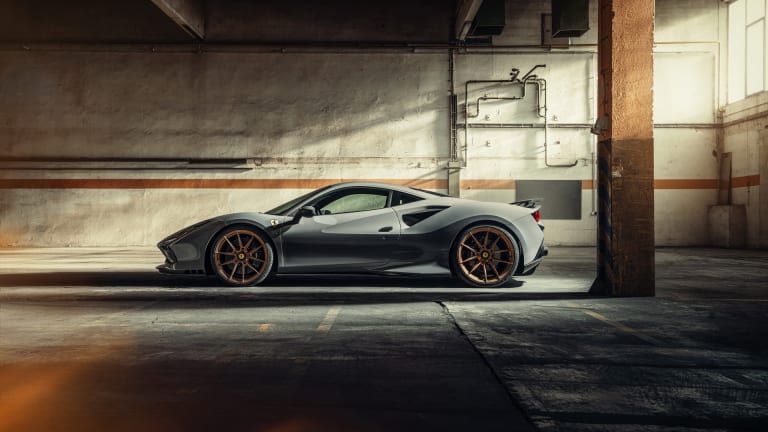 Novitec reveals its latest tuning package for the F8 Tributo
The package features aero upgrades and power up to 802 hp.
Novitec reveals its latest tuning package with a new kit for the Ferrari F8 Tributo. Building on the already incredible 3.9L twin-turbo V8, Novitec managed to squeeze out even more performance with their own mapping and N-TRONIC modules that allow for up to 802 hp and 662 lb-ft of torque. This gets the F8 from 0-60 in 2.6 seconds and will get it over 211 mph. The company has also created a  selection of high-performance exhaust systems, new carbon fiber components, a new rear wing, an alternative spoiler lip, and custom 21" and 22" wheels developed by Vossen. 
---