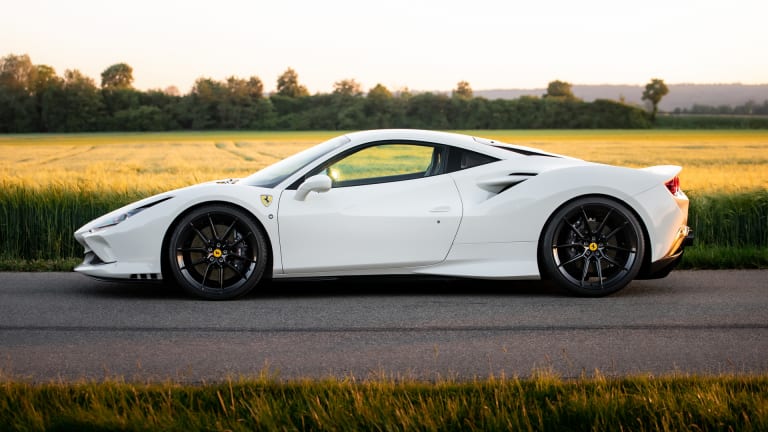 NOVITEC reveals its performance kit for the Ferrari F8 Tributo
The upgrades will include an engine tune, aerodynamic upgrades, and more.
NOVITEC sets its sights on Ferrari's F8 Tributo with performance and aerodynamic upgrades that bring even more power to the Italian supercar. Engine tuning adds an additional 67 hp for a total output of 787 hp, allowing the F8 to get from 0-62 in 2.7 seconds while also being capable of a top speed in excess of 211 mph. The engine note of the F8 Tributo has also been enhanced with a NOVITEC high-performance exhaust system, which can also be fitted with exhaust tips made from carbon and stainless steel. 
Alongside aerodynamic upgrades that are currently in development, NOVITEC worked with their partners at Vossen to create an exclusive wheel range that can be finished in 72 different color options and come in 20 and 21 or 21 and 22-inch wheel sizes. Additional upgrades include sport springs that will lower the F8 by 1.3 inches and this can be complemented with a front lift system that raises the car at the push of a button for maneuvering around parking ramps or speed bumps.