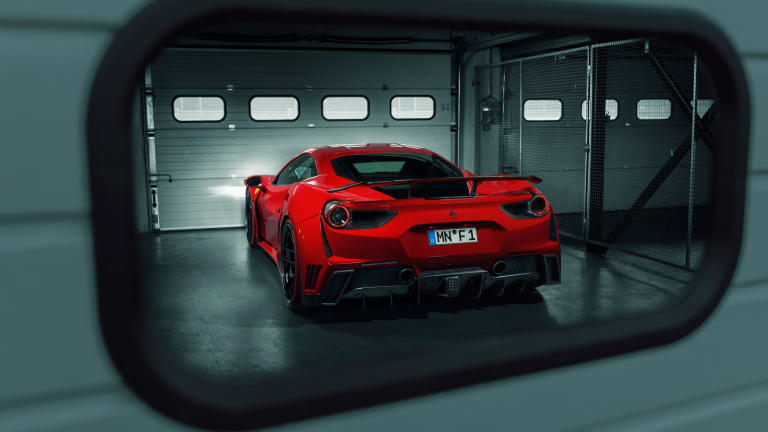 Novitec's N-Largo takes the Ferrari 488 over 210 mph
The kit gives the 488 GTB and Spider a widebody, high-speed upgrade.
Novitec, never content with the already incredibly fast speeds of today's supercars has brought its focus back to Ferrari with the all-new N-Largo. Built for the 488 GTB or Spider models, the N-Largo gives the model a widebody makeover bringing it to a width of 82 inches. 
Alongside the widebody converstion, the car will get a generous dose of carbon fiber, enhanced aerodynamics, three-piece NOVITEC NF6 NL hi-tech forged wheels, an upgraded suspension with front lift system, and a nice little boost in power to the 3.9L V8 that allows the car to get from 0-62 in 2.8 seconds while on its way to a top speed of 212 mph.