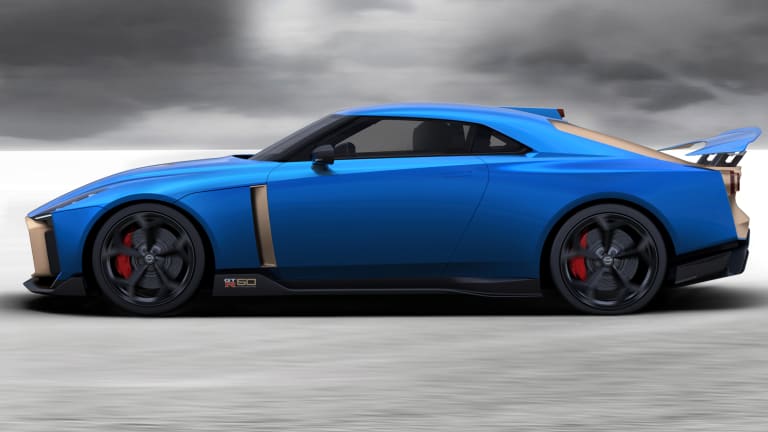 Nissan opens the order books for the GT-R50
Only 50 GT-R50s will be built.
Only 50 GT-R50s will be built.
Nissan and Italdesign have finalized the production design for the GT-R50, which will enter production mostly unchanged from the concept model previewed at the Goodwood Festival of Speed back in July. Celebrating both the 50th anniversaries of Italdesign and the GT-R, the limited edition supercar will feature a 710 hp NISMO-tuned engine and customers will be able to spec the car in a two-tone color combo like the model above and interior color options and packages will also be available. 
Only 50 cars will be produced, making this an instant collectible and deliveries will begin in 2019 and will end in 2020.