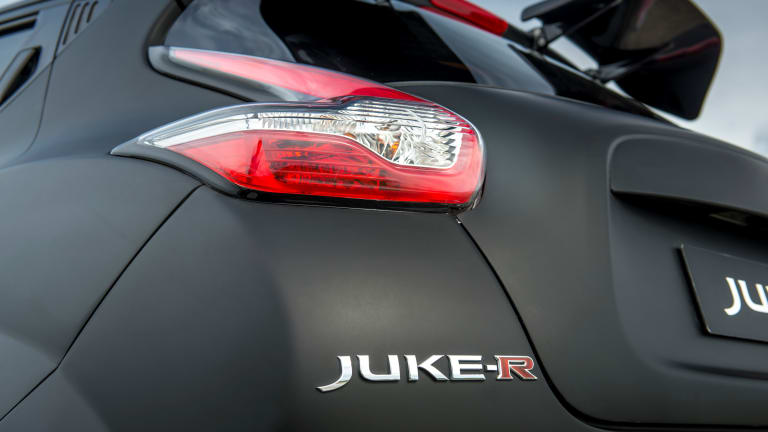 The 600-hp Nissan Juke-R 2.0
The GT-R's demonic little brother wrangles some new horses to play with.
If you see a matte black Juke-R screaming down the road, you'll probably want to get out of the way because that goofy little grin is hiding 600 hp of Japanese-engineered machinery. Yes, the almost-mythical Juke-R is back and this time its meaner than ever updating its GT-R-sourced engine with 600 hp matching that of the NISMO GT-R. 
It also gets a ton of bodywork upgrades that include a redesigned front bumper that is now constructed from 100% carbon fiber and has larger vents to help cool the engine. The rear bumper also gets an carbon fiber upgrade and features a diffuser and exhaust cowlings made from high temperature carbon. 
Other upgrades include carbon fiber rear winglets, carbon fenders, carbon fiber side sills, headlights and tail lights from the 2015 Juke,  2015 Juke hood with bare carbon engine cooling ducts, and wheels from the latest GT-R. 
Find out more about Nissan at nissanusa.com